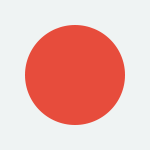 Japan Schools
Since 1998, we've operated franchises and branches nationwide in Japan. Please contact us for further information on how to start a franchise, or to enquire about area master franchise rights.
Software Development
LMS, school management SAAS, digital library, iOS games: Let our cutting edge developers bring your product to market, and add value to your content. Contact us for more details.
Publishing
We are an established and successful global publisher, and our pre-school materials are best-sellers in several markets. Contact us for more details.
Digital and Print Distribution
We work with partners to distribute their digital and print content in Japan. See clients below.  Contact us for more details.
Worldwide Schools
We are looking for opportunities worldwide.
We are very interested interested in hearing from potential private language school partners in China, Korea, South East Asia, MENA, Russia, Latin America and Europe.
We welcome enquiries from anyone interested in study abroad opportunities – franchise or branches – wherever you are located, particularly in the UK, Ireland, the US, Canada, Australia, New Zealand, Hong Kong or the Philippines.
Contact us for more details.
Localization & Publishing
Our team of writers, editors can localize your ELL content across a range of platforms. We are Asia experts, and work with partners in the major markets of Japan, China, Korea, Hong Kong and others. We provide writing, editing, illustration, design, packaging, printing, distribution and also offer a song writing and recording service. Got a good product? We've got a great network. Get in touch.
Happy Valley
Our pre-school ELL brand. Voted by kids in Japan aged under 6 as more popular than Thomas and Friends.
The Double Deckers
Our adults ELL brand.